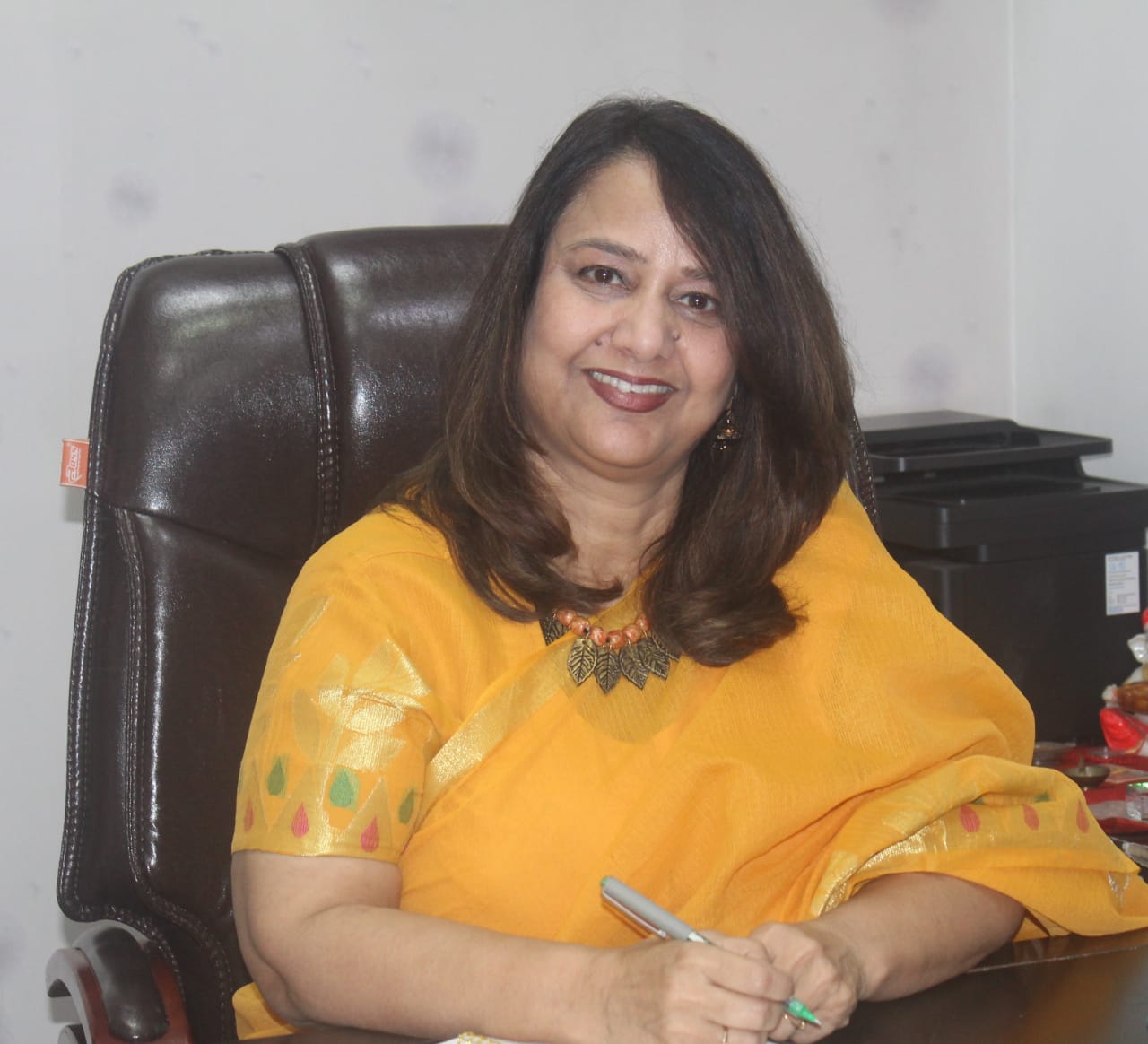 Ms. Nindiya Saket, Principal
Principal's Message – MRIS Noida
Qualification: M.Sc (Applied Biology), L.LB, B.ED.
It is my honour to be leading the most vivacious and energetic school that offers a variety of platforms to the young students. Our vision is to create better human beings along with enhancing the 21st century skills of our students. The curriculum that we follow provides opportunities to the students to enhance their confidence, thinking abilities, and capabilities to accept the global challenges.
At MRIS we take pride in saying that we are an institution which is compassionate, safe and has inclusive spirit. We set extraordinary ethics and expectations for our students and support them to achieve high standards.
Every new entrant is provided with a buddy to ensure that he/she feels safe and has a sense of happiness and belonging. As we have relatively small groups per classroom, it creates an atmosphere where my students feels comfortable and at ease, therefore connecting them effortlessly with the teacher. We ensure that our students develop into mature, happy and responsible adults with strong ethics and value system.
We all know that presently we are going through very unprecedented times and for us the main focus has been having the a progressive mindset that helps us unlock the aptitude to acquire and nurture, especially during challenging times. We know that this pandemic will not last for long and soon we all will come out of this situation. 
As my personal introduction, I am a passionate educator. I gave up a promising corporate career in law to become an educator. Over the last 22 years, I have held several senior positions at International Schools and management consultancies in India and abroad in addition to being a senior corporate trainer. I have received several awards from various prestigious institutions like Assocham, Times of India, Education Today, Brainfeed etc, but I believe that my greatest award is when I see my student entering the school smilingly. 
I would conclude by ensuring you that I am always accessible to each and every student, teacher and parent of my school and I look forward to welcoming you to ensure the best standard of education and personal development for your child.